2nd Linguistics Spring School in the Indian Mountains
2nd Sep 2007 to 13th Sep 2007
Dharmkot, Himachal Pradesh, India
Web Site: http://www.fosssil.in/

Call Deadline: 15th August 2007

To be funded by CIIL, Mysore and MSRI, Banglaore
After the success of the 1st LISSIM, FOSSSIL announces the 2nd LISSIM to take place in a little village called Dharamkot, 1 km above McLeodganj, the abode of Dalai Lama, at 2100 meters, overlooking the Dhaula Dhar range of Himalayan mountains from September 2nd-12th, 2007. Set among pine forests, the Autumn School venue is ideal for communal living and learning, devoid of the usual distractions of a city, town or even a touristy hill station.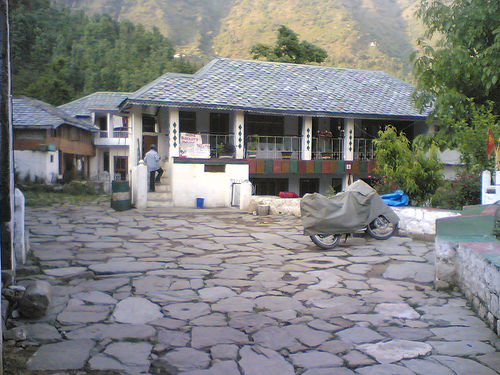 The hotel complex where the school will be held
The other place of accommodation (up market) will be Dev Cottages (Email)

The teaching faculty will consist of the following established experts in formal linguistics topics:
Tim Stowell, University of California, LA

Hilda Koopman, University of California, LA

Dominique Sportiche, University of California, LA

Andrew Nevins, Harvard University

Halldor Sigurdsson, University of Lund, Sweden

The topics to be discussed are as follows:
- Syntax of Tense and Mood
- Reconstruction/ binding
- Morphology/ syntax interface
- Verbal complexes
- Syntactic PF
- Impersonal (null) subject
- Generalised pro-drop

In addition, there will be a one-day workshop on Control on the 6th of September led by Cilene Rodrigues.

Since the number of student participants is limited to 20, prospective participants are therefore requested to apply as soon as possible. Students from India are requested to apply for membership to FOSSSIL by writing an email of intention to secretary@fosssil.in. All prospective students for the School are requested to send an email to the same address with the following information latest by 15th August, 2007:
Name:
Email:
Affiliation:
Qualification in Linguistics:
PhD/ Research Topic:
Reason for Participating in LISSIM: (max 500 words)

The registration fees structure is as follows:
Students from India: Rs.

3000

(Rs. 2750 for those who are already registered as life members)
Students/ others from outside India: Euros

250

/ US Dollars 325/ Pounds 168.
Others from India: Rs

4500
The fees will cover accommodation and food for 11 days of the School, registration fee for the School and annual membership of the society which will entitle them to two issues of the journal of the Society (Indian Journal of Formal Linguistics), 6 issues of the Newsletter and free access to one annual workshop.

Those wishing to present a paper in the conference on the 6th of September in addition to participating in the School, are requested to send by email an abstract with their application not exceeding 500 words on the workshop topic.

Formal Studies in the Syntax and Semantics of Indian Languages (FOSSSIL)
http://www.fosssil.in/
Email: secretarty@fosssil.in