6th Linguistics Summer School in the Indian Mountains
Funded by
CIIL, Mysore and GLOW, Europe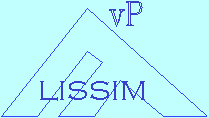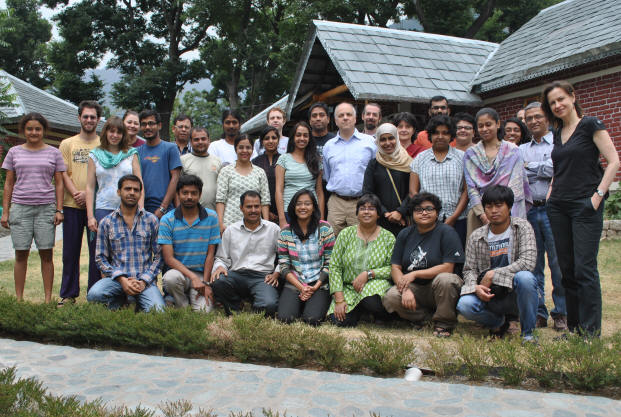 JUST CONCLUDED!
(Visit LISSIM FB FB group for many more photos)

1st June - 15th June 2012
Kangra, Himachal Pradesh, India
Web Site: http://www.fosssil.in/index_fosssil.htm
Call Deadline: 20th February 2012

FOSSSIL announces the 6th LISSIM to take place in Kangra, June 1st- 15th, 2011. Surrounded by the Dhaula Dhar range of Himalayan mountains, the Summer School venue is ideal for communal living and learning, devoid of the usual distractions of a city, town or even a touristy hill station.
The teaching faculty will consist of the following established experts in formal linguistics:
David Pesetsky, MIT
Jonathan Bobaljik, University of Connecticut
Roumyana Pancheva, University of Southern California
Friederike Moltmann, Université Paris 1
Tanmoy Bhattacharya, University of Delhi
Ayesha Kidwai, Jawaharlal Nehru University, Delhi
MT Hany Babu, University of Delhi
Utpal Lahiri, Jawaharlal Nehru University, Delhi
The admission to the School is highly competitive and since the number of student participants is limited to 20, prospective participants are therefore requested to apply as soon as possible. Students from India are requested to apply for membership to FOSSSIL by writing an email of intention to secretary@fosssil.in. All prospective students for the School are requested to send an email to the same address as per the schedule below:
Name:
Email:
Affiliation:
Qualification in Linguistics (details of syntax-semantics courses):
MA diss./PhD/ Research Topic:
Whether receiving a JRF scholarship:
Reason for Participating in LISSIM: (max 500 words)
[Applicant who have not received invitation to Stage 2 by 23/02/12 may consider their application to have been unsuccessful]
An essay in 1000 words on the following topics by 15th March, 2012:

How did LISSIM 5 help in improved understanding of your research topic (for applicants who participated in LISSIM 5)
How would LISSIM 6 help you in sharpening your research question and in looking for a possible answer

[The essay must emphasize on theoretical issues and any new findings that may contribute towards research in Syntax and Semantics; summaries of other scholars' works strictly discouraged]

The first list of participants will be declared by 23rd Feb. 2012

Interviews by video conferencing or in person in Delhi will be conducted 1-7th April, 2012 (earlier interviews may be arranged for overseas participants, if required)

The final list of selected participants will be made available on April 9th, 2012

All the selected student applicants are required to request their research supervisor/ syntax-semantics teacher for a letter assessing the student's capabilities and motivation in the subject area
Fees:
Indian Student: Rs. 7500
Overseas student: $ 325
Indian teaching/ research faculty: Rs. 12,000
Overseas teaching/ research faculty: $ 375
Independent Scholar: (enquire)
Formal Studies in the Syntax and Semantics of Indian Languages (FOSSSIL)
Join FB LISSIM group here.